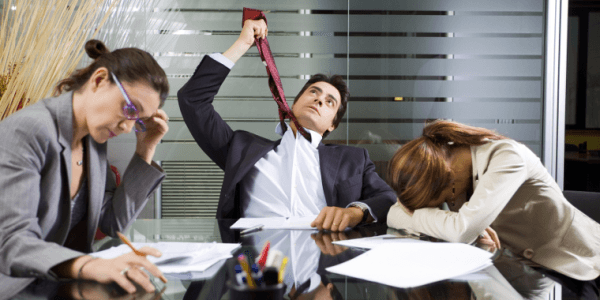 If you look at most Facebook Wedding Groups as well as Wedding Advertising Websites then you will see the common phrase "You HAVE to meet up with your suppliers (especially wedding DJs) before you book!"
No you don't. Seriously.
a) the first meeting with a wedding vendor is called a "Pre-Sales meeting", that means that the meeting is 100% about selling to you. Have you noticed that 99% of wedding suppliers don't ask whether or not they're the right person for your type of wedding before they ask you for a meeting?
If they push for a meeting then you know it's a used-car-salesman type situation.
b) The meeting tells you nothing about their performance on the day of your wedding. The best indicator of future performance is past performance.
c) Meetings are the greatest cause of the "Wedding Tax". Did you need to have a meeting with your 21st birthday DJ? No. Do you think that wedding DJs in Australia are jacking up the price to compensate for 2-3 in-person meetings?  You're dead right they are.
It's literally 2-3x the amount of time for each event.
Smart clients that don't require in-person meetings (Griffin Alliance have meetings on phone/Skype/Facetime to save on scheduling and travel time) are paying for those wedding vendors to meet with the harder clients. They're paying for all those people they met with and never booked. Madness.
d) The easiest way to "add value" is to do more work for the same wedding. Would you prefer an amazing DJ on the night of your wedding or someone that spends 40 hours in preparation for your wedding and sucks on the night. If the price is the same then you can buy a DJ worth $200/hr or $30/hr for the same cost.
IF you need in-person meetings then you should be paying 2-3 times as much for the service as the average DJ. If not, beware.
e) Meetings were useful before the internet. Before I moved to DJ in Melbourne I was the lead DJ at The Wedding Source in Adelaide. I used to meet with every client as this was before Google was a thing. Now you don't need to verify that someone is good face to face, you can check out their Facebook , Instagram, Pinterest, websites and Industry affiliations. We're on ABIA and on the committee of the Melbourne Wedding Group, there are literally hundreds of people in the wedding industry you can ask about our ACTUAL DJ services that have seen them with their own eyes. Or you can check out the feedback forms we get back and talk to the venue managers that were working on the night. This is a thousand times more powerful than a meeting in person at a cafe or your home.
I'm personally one of only 3 DJs on the first 50 results on Google for "Wedding DJ Melbourne" that has a current weekly public DJ residency.
About 70% of the DJs in the "top 50" have never performed in public because they're usually not good enough. This applies to all wedding vendors in some aspect. Meetings are the only sales tool that doesn't depend on your performance skills.
f) Planning meetings in person are generally a waste of time. We used to always hear this phrase:
"oops i forgot to bring the planning sheet i filled out"
Ugh.
Most planning happens in fits and spurts. Thats the reality.
Ideally we send you the planning forms and you and your partner sit down for 8 hours and get your whiteboards out, fill out the required sections, do a brainstorm of all the potential songs and then whittle them down to a top 3 for each category and then make love in the moon-light while you consider what your "first dance" will be.
Realistically what happens is you chat about it while making spaghetti bolognese and your partner is on the toilet and any other time you have available. Then you hear a song 3 days later at the supermarket and go "This is RAD" and just chose your Cutting the Cake song.
It's far better to talk briefly on the phone several times in the month leading up or emailing us for some song ideas that suit you (not googling "top 10 romantic bridal songs of 2016 that are unique but not shania twain")
g) You can tell a lot about a person by talking on the phone or Skype. Follow up your intuition by confirming it by contacting their networks in the wedding industry.
h) Your time is valuable. Great wedding vendors (especially wedding DJs) are expensive. So is your time. If you only meet with the 10-20% of vendors that you NEED to meet with then you will save yourselves 40 hours of time. Thats a weeks wage that you could have earnt. It's also a weeks wage that you're wedding vendors don't need to charge you for. Congratulations, I just saved you $3,000 – 10,000 that you can now spend on wedding professionals.
i) Weddings are the same as Corporate events.
They have to run perfectly
They spend a tonne of money
BUT they never do pre-sales meetings
The reason why is that they ONLY use companies like Griffin Alliance that have years of experience and industry references. If Tiffany & Co. or Sony don't need to meet with us before the book our DJs for a $100,000 event then does anyone need to for a wedding?
j) "But I need to meet with the DJ or MC to make sure we get along". Fair enough, just make sure they're going to be great on the night and that you're happy to budget the extra 100-200% to pay for their extra time. Being Friends with your wedding vendor on Facebook doesn't mean that they will do a great job on the night. You don't need to be friends with Gordon Ramsey to get a great Steak in Las Vegas.
k) Rapport is a SKILL that needs to be trained. Even if you get along with your wedding vendor over an hour at a meeting, doesn't mean they have the skills to create rapport with not only you but all of your guests within minutes? This is especially important for DJs, MCs, venue managers and celebrants. The only way you can know is to either BE at one of their prior weddings or ask your friends of other people in the wedding industry.
Exceptions that prove the Rule:
There are some vendors you WILL need to meet with, it depends on your unique wedding needs. Celebrants are a great example of this.
If your wedding is all about the experience and planning rather than about on-the-day then you should have meetings with EVERYONE. I recommend that you meet with as many of our DJ and MC competitors as possible. Ideally every single one that has "free meetings before you book". Every. Single. One.
You're the type of people that collect coupons. There are a lot of desperate DJs and other vendors out there that are trying to get bookings like seagulls fighting over chips at the beach. If you don't mind spending the time then you can meet with them all and then play them all off against each other, Joker style.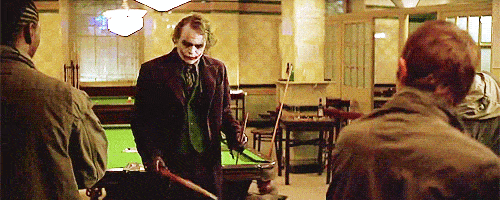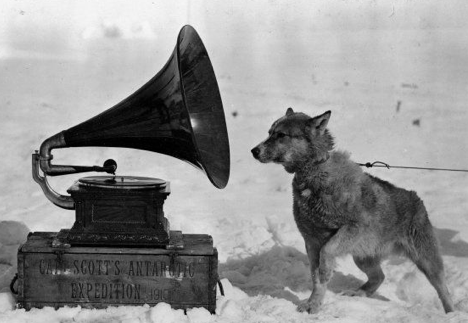 I often get asked about how to create a Wedding Playlist for people that are having a DJ for their wedding. Here's my advice:
Ask your DJ for advice!
Check your personal Record, CD and iTunes Collection to see what music you enjoy listening to
Make a note of the songs you like dancing to when you go to parties and everyone is a bit drunk. You can even ask the DJ at those parties what they think too!
Check out streaming playlists like Spotify, once you "like" certain tracks, they will add extra tunes to your playlist and you can yay or nay them while you're surfing the web, commuting or doing work. Then you can export your playlist to give to your Griffin Alliance Wedding DJ
You don't need a massive playlist, we can only play 20-25 songs an hour and there is only so much time for each type of music. Make sure you leave some room for the DJ to add music to switch between genres and take requests from your guests too!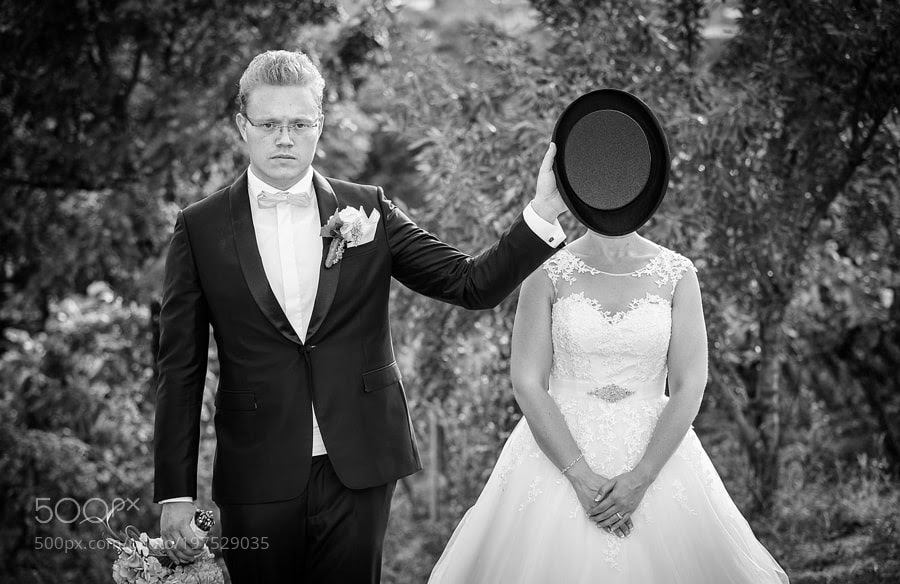 With about 40% of marriages ending in divorce, the last thing you want to deal with is tensions from divorced parents on your big day!
A lot of parents get along with each other after divorce but weddings can be stressful and it's the perfect place for problems to occur, here are some ways to deal with it before it boils over at your reception.
-Figure out who's paying for what, with no strings attached.
-Sit them down separately and talk through your concerns with them
-Try and keep their alcohol consumption down if they cant handle their alcohol
-Take time to organise the table seating. Some parents want to be equally close to the bridal table, which might mean putting 4 tables equally distant from you! Talk to the function manager if you think this might need to be done so that they can put it on the table plot. I've DJd weddings in Melbourne that have had parents moving Name Cards on tables because they wanted prime position!
– Figure out how the speeches will work, if they get along then a speech together is awesome! If they don't, then maybe split the speeches before and after dinner so that they dont feel that they're "competing".
– Try and get your parents (or in-laws) to catch up before the wedding socially. Quite often parents wont see each other for 10 years and then meet their new wives or husbands AT the wedding for the first time. Best to get the awkwardness out the way before the wedding if possible.
-I MC'd one wedding at St. Pauls in Adelaide (it's been renovated now) that had a sunken dancefloor and they separated both sides of the room for each family. No one from either  side talked to the other, even the dancefloor was segregated! I felt bad at the end of the night because only about 40 people danced but the Bride and Groom were stoked, because the last time their families had met they had fist fights on christmas day!
-Get the uncles and aunties involved, if they are good at dealing with conflict then get them involved in dealing with your parents as its a very emotional day and they may go through a lot, which you cant deal with because your day will go so fast! Plus you don't want to have to babysit your parents on your wedding day. It can be sad that family don't get along, just remember its not your fault.
Most importantly, remember that your day is about you and your partner and not about other people's relationships. Make sure you have fun and relax as much as possible, at the end of the day most parents just want to know their kids are happy.
Check out my interview with Celebrant Camille Abbott, about how to choose a great wedding DJ and other insider tips to save you time and money while planning your big day.
She was voted #1 wedding celebrant in SA at this years ABIA awards!
There is also a BONUS just to keep you reading until the end of the interview; Camille has created a FREE 10-page ebook: 'Wedding Ceremony Music Guide'.It includes:
1) the sections of a civil ceremony that need music,
2) the different kinds of songs that work and why,
3) how many songs you'll need to choose for each section AND
4) a list of over 300 tunes to help you plan!
Its quite good – check it out!   HERE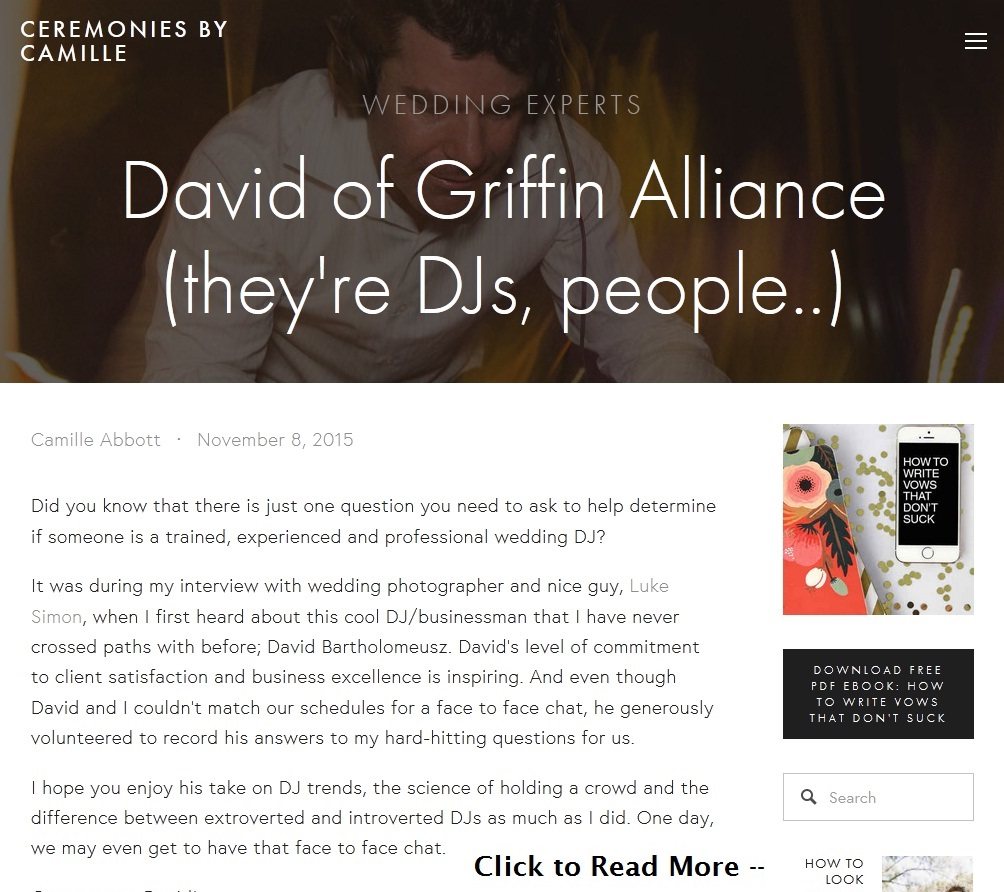 A lot of brides ask me this question, as they only hire a wedding DJ once but I have done it over 5000 times. Here is the recipe that had us independently voted the best multi-operator DJ service in Adelaide last year
1: Book about 12-20 months out
This is simple supply & demand. Unless you have a time machine, myself and the other top 10 DJs in Adelaide can only DJ 52 Saturdays a year. That's 520 weddings that we can do. There are about 6000 weddings to be done. We book out. And pretty much all of us are booked out for most dates about a year in advance. So if you want the best, get in first. Once we have promised a bride we wont change our booking no matter how much money you offer. That's one of the reasons we came to be known as the best!
2: Use someone who has won awards
An experienced, hard working DJ has a lot of brides wanting to tell the powers that be that they did a stellar job at their wedding, and like all industries there are bodies that collect this information and then make it publicly available. One of the other things they do is give us permission to use special logos that identify us as industry leaders. The touchstone for me is that if a DJ has an award from two independent industry groups, they are usually a cut above the rest.
3: Use someone who has good independent ratings
Without external accountability even the best of the best have no incentive to give your wedding the personal attention and service it deserves. Ensure that your DJ has signed themselves up for such a service and that your personally will have the chance to deliver scores & feedback to the service after the wedding.
4: Choose someone who charges between $700 and $1200
I place DJs at all sorts of events ranging from children's parties to 21sts, huge corporate events, and at regular pub & club gigs. After analyzing the data from over 15,000 DJ placements I have a very good understanding of what investment creates what result. If a DJ plays the wrong song at a specific time at a kids party of 21st, this often makes no difference to the enjoyment of the event. However, that same error as you and your husband step on the dance floor for your first dance represents a fundamental failure of your event. We have fond the sweet spot for ensuring that the DJ is qualified for your wedding, but not getting ripped off by someone who is okay, but is not rating any higher than someone half other price is between $700 and $1200. Below $700 the DJ may make a fundamental error and ruin the most important day of your life. Once you get to $1200, paying more wont usually yield you any better result.
David Bartholomeusz has DJed at 797 wedding and knows that no 2 weddings are alike through helping over 5000 brides from Adelaide, and Rural South Australia and Melbourne and Country Victoria prepare for the most important day of their life and connect with the best available DJ in their area.
How can I tell the difference between the right DJ for my wedding and a bozo who is going to turn all my hard work in to a yelling contest between bridezilla and drunk DJ devilspawn? I'm glad you asked!
1: How have they performed in the past?
Is the DJ subject to an external rating system that gives them a rating out of 10 as rated by previous brides? Have they won any awards? Have you seen this DJ play at a wedding before, or do you know someone who has? If its no to all of these questions then look online for agencies that have rating systems or DJs who have won awards. Failing that, ask people you trust to recommend. But don't go to facebook. This will inundate you with a list of people who are friends of your friends and have DJ decks set up in their house. These people are probably not qualified.
2: What incentive is there for them performing well at your event?
Other than the DJ being a nice person; which is very hard to tell when they are trying to convince you to give them a thousand bucks, what incentive is there for them to do a good job? The nest incentive is an independent rating system that allows you personally to rate them and where the independent person either publishes this information or uses it to decide who will be given paid work in the future. Failing this, using someone who is known to your hefty big brother or works for your mum can be a good move. But a rating system is best as it gives the DJ a clear and direct reason to behave in ways that will lead 10 out of 10 from you.
3: Will they discount their price?
This is a really diagnostic one if you are booking tour DJ between 20 and 12 months before the big day. A good wedding DJ knows that they will book out pretty much all of their available dates about 6-12 months in advance due to the fact that demand for them is greater than the number of weekends in a year. So ask your DJ for a discount. If they say "I'm sorry, but if you want me, this is my price", this tells you that they know that they have demand and will book out, which is a very good indication that they are on the level.
4: What happens if they cant do the gig at the last minute?
Asking your DJ what will happen if they cant do the gig at the last minute is also quite diagnostic as you will usually get 1 of 2 answers. If the DJ says that that won't happen, they are not prepared and have n backup. No matter how awesome they are, zero backup presents a complete wedding failure potential for you. If the DJ says that they work with an agency or group that will send another DJ to cover, this means that the DJ is open & honest that sometimes sickness & accidents happen and they have prepared for this eventuality.
I hope this is useful for you in choosing your DJ. Remember. All of us are flashy & fun but only some of us have the substance to practice what we preach.
David Bartholomeusz has DJed at 797 wedding and knows that no 2 weddings are alike through helping over 5000 brides from Adelaide, and Rural South Australia and Melbourne and Country Victoria prepare for the most important day of their life and connect with the best available DJ in their area.
Lets cut to the chase – at no other time on your wedding day will emotions be so highly charged as when you walk down the aisle. So take the time to think about your arrival and aisle walk. More weddings go awry on the aisle walk than in any other element of a wedding.
Emotion. It's a beautiful thing. But too much too fast it is a bride's worst enemy.
Yes, any bride would be in the vast majority to hope that they and their loved ones would experience a great deal of emotion as they arrive at their ceremony, but I'm giving you the heads up right now: be super aware of the danger of emotional overwhelm as you arrive and walk the aisle, and do everything you can to prepare for the emotion for your walk.
No matter how much you prepare for it, it will likely be the most moving experience of your life.
The danger is this: if you are overwhelmed with emotion you risk compromising your whole experience of your day with symptoms like dizziness, uncontrollable crying, inability to speak, tripping, fainting, short and long term memory loss and the very common "jabbering", where you blurt out things you regret at the altar.
Am I trying to scare you? No. Let me be clear. Emotion is very good.  But when it comes on very fast and you have to be effective at the same time, you need to be prepared.
What I'm asking you to consider is not reducing the amount of emotion you feel. I'm actually asking the exact opposite. I'm asking you to prepare yourself so that your emotion builds steadily and you can actually handle and process far more emotion as you walk down the aisle, whilst reducing your risk of overwhelm at the same time.
I'm trying to get you to take some actions now so that you are fully prepared for the experience and can experience it from a position of gratitude and joy.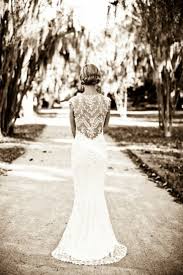 Preparing yourself for a peak of emotion is very easy if you know how. Your top 3 actions as a bride are:
1: Visualisation: In the days before your wedding take 15 minutes each day to close your eyes and imaging yourself walking down the aisle in great detail. The best time to do this is when you wake up in the morning. Close your eyes and imagine in second by second in graphic detail. This allows your brain to process some of the emotion in advance. It's also a super nice feeling when you do it. If you feel a little teary as you do it that means you are doing it right!
2: Practice your vows with your groom. Doing this will make you more relaxed at the altar as you have been there together in the practices, and will also allow you and your groom to experience and process many of the emotions before the day.
3: Consider doing your reveal with your groom before your arrive at the ceremony. Seeing each other ready to go will allow loving words to bolster your confidence and also provide a special experience for you both before the rabble arrive!
If you're in the market for a DJ for your nightclub, hotel or a mobile DJ for your birthday party, corporate gig or wedding only one factor will remain the same. There are hundreds of DJs out there clambering for your attention who want the gig.
In Australia, DJ services are almost completely unregulated, anyone can set up shop. There is also intense competition for gigs as a natural part of that. Now that you don't need to spend $30k just to get started it is even easier, which means that as a customer it actually makes it harder for you to decide on who to use.
From the DJ side I see a lot of fighting going on for "territories" and some even colluding to push up local prices. It will never work due to the free market economics in play, someone else will just enter the market when prices go to a certain point. This is great for you as a customer as it keeps prices down.
This does beg the question: Why are some DJ charging $100 and others $10,000 for the same exact gig?
This is the question that you should actually ask the DJs you are looking to use, "What is the difference between you and other DJs?"
If there isn't any difference between one company and another then you SHOULD go for the cheapest. What you will find is that most DJs provide completely different services and charge what the market is willing to pay.
My advice to you is to find out their points of difference, then decide which DJ companies have the point of difference that you want for YOUR event and then go with the one that you TRUST to provide their point of difference. Trust is the important word here in such a unregulated industry.
At Griffin Alliance our reputation is one of our main points of difference. We're clear that we've been in the industry for 15 years, but we're only as good as our last gig. Sometimes as a DJ it is easy to get complacent, I myself performed at over 200 gigs in the past year (it sounds like a lot, but I do both nightclub gigs and mobile gigs) and it really does take some work to make sure we don't get burnt out. I'm clear that the client at each of our gigs only cares about that one performance though, so its important to make each one count. These are the types of things you want to find out from your potential DJs before you book.
For our competitors: We need to raise the industry standard if we want to raise the number of gigs and be able to charge a higher rate. I see a lot of DJs fighting for gigs and harassing each other when we should be working together to raise the entire standard of the industry. It's a sad state of affairs when iPods are providing a better entertainment experience than some DJs. It doesn't do us or our clients any good.
I know that there is a perception that there are not enough gigs around for everyone, but we have clients that spend up to 80% of the entire event budget for our entertainers because they see the value in that over extra balloons, chair covers, canapes or decor. We're stepping up our game and I encourage you to do likewise, give me a call if you want any advice.
Daniel Toop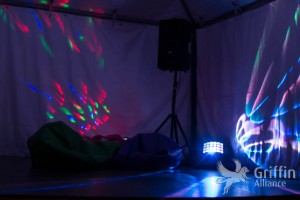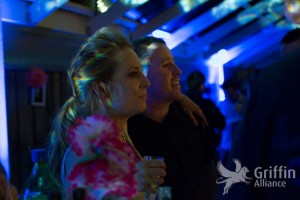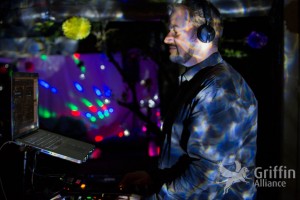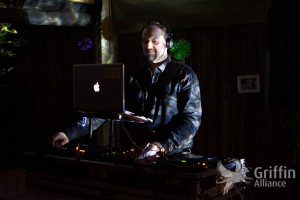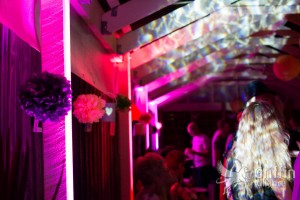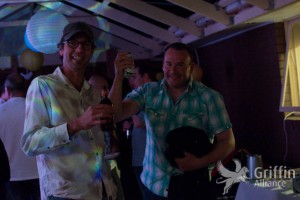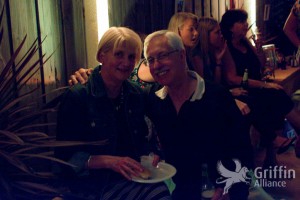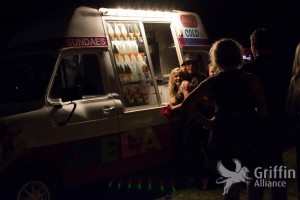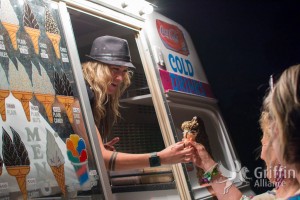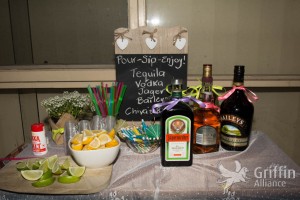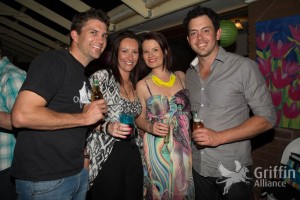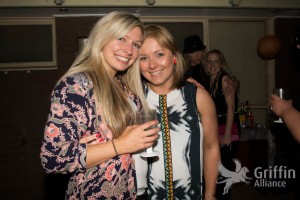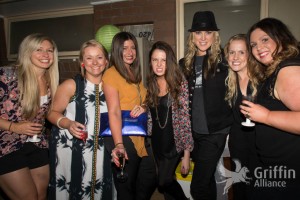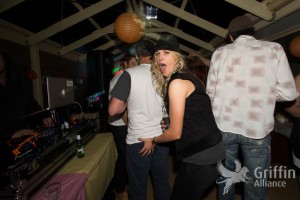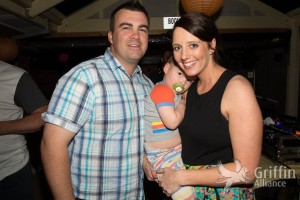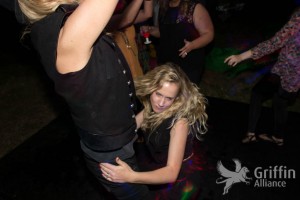 A few weeks ago I DJ'd for a 30th birthday that was perfectly organised, I thought I'd share a few of the things that I think they did really well that made the event such a success.
– Food, drinks and entertainment were their top priorities. Its important that you decide what is important to you. For instance, some people don't want entertainment and are happy to spend the extra money on a really expensive venue instead. By having a house party, these customers could go all out on what was really important to them.
– They knew what they wanted music-wise and got a DJ that was a great match for them and their friends. This is really important as some DJs can only play certain styles or eras of music, best to check that you are confident that they will fulfil on your vision for the event.
– Due to being very busy and not having much preparation time they got in contractors for the important parts of the event. You can see in the photos that there was canapes and spit roast set up onsite, there was a marquee and dancefloor (in case of rain), they also arranged for me to bring Dancefloor effect lighting (Griffin Alliance Party Light Package) and uplighting (Griffin Alliance LED ParCan package) to create a really great party atmosphere that converted their outdoor area into a carnival atmosphere. Lighting can make a massive difference and you get bang for your buck.
– Dessert was a Mister Whippy van, perfect for stress free desert and cleanup afterwards. It also created a great surprise and added another element for the guests.
– Alcohol was supplied and they catered to all tastes. They really went all out to make sure that all their guests enjoyed themselves. Check out the photo of the Spirits table, a really nice unveiling in the middle of the night! Remember that some retailers will let you return unopened cartons of booze, so feel free to over-purchase, knowing that you can take back whatever doesn't get consumed (or you can use it as an excuse to fill up the wine cellar/cocktail cabinet!)
– Speeches were fabulous, its always great to acknowledge your friends and family and makes for a nice segue from the more formal part of the evening into the party part of the night.
From my perspective as a DJ, this party was a dream to perform at. Everything was organised, all of the suppliers  were great (on time, great service etc), the guests were already having a great time BEFORE they got on the dancefloor.
Daniel Toop (DJ 2P)