[one_fourth_first]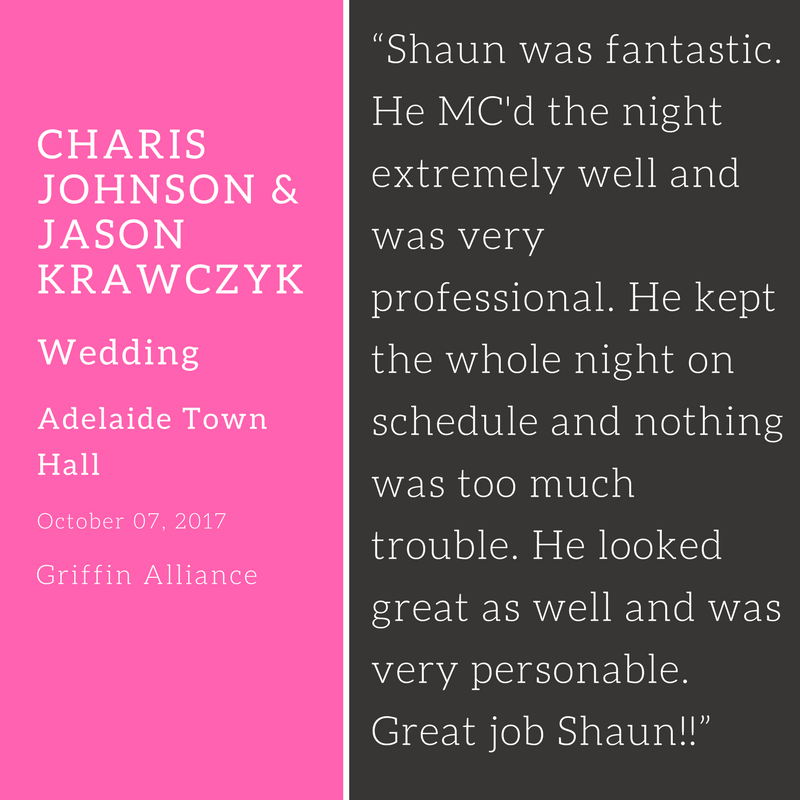 [/one_fourth_first]
[one_fourth_first]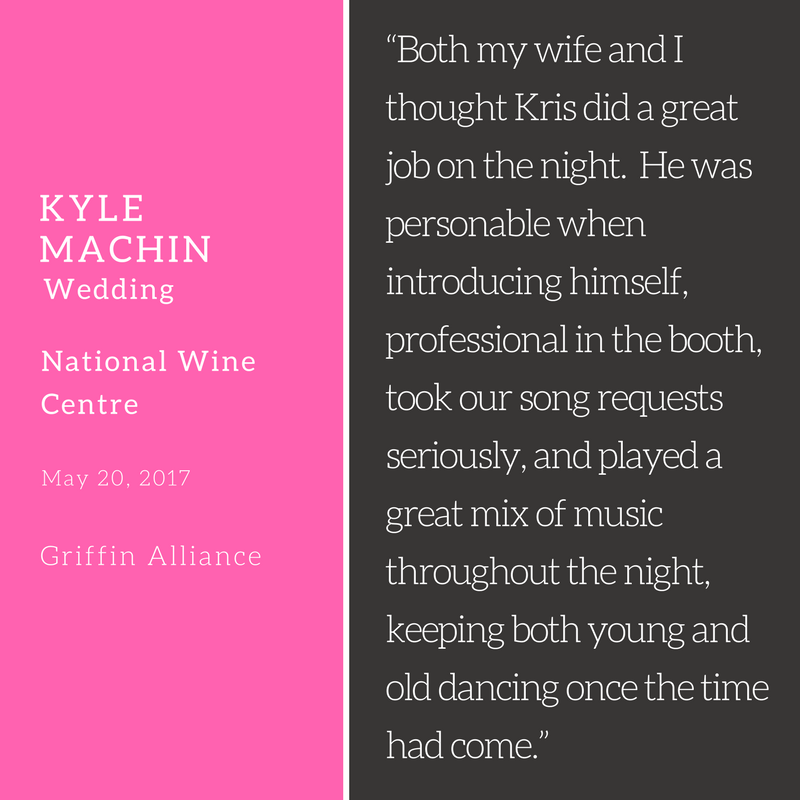 [/one_fourth_first]
[one_fourth_first]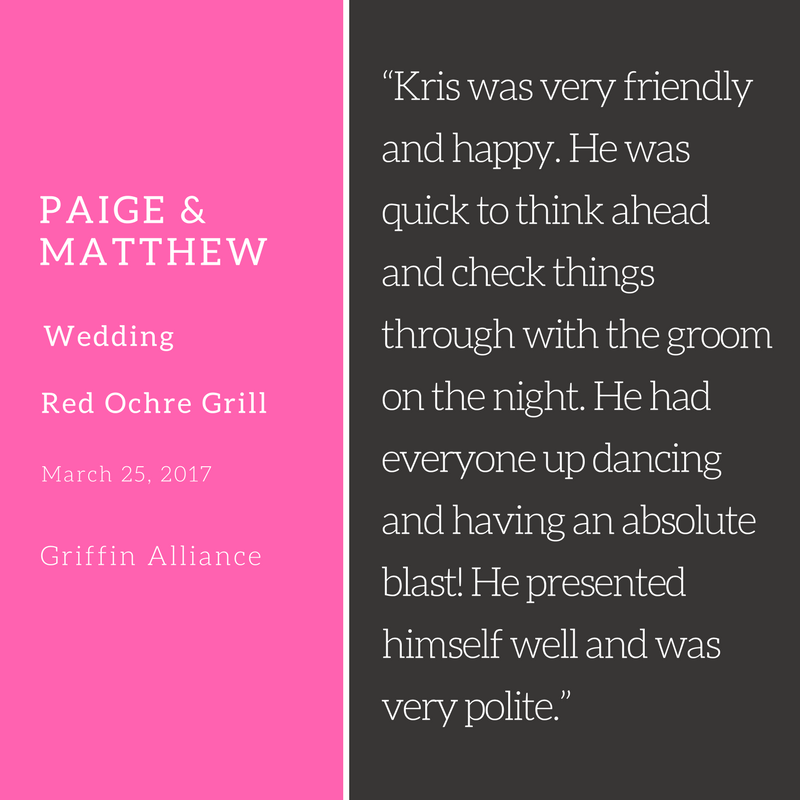 [/one_fourth_first]
[one_fourth_first]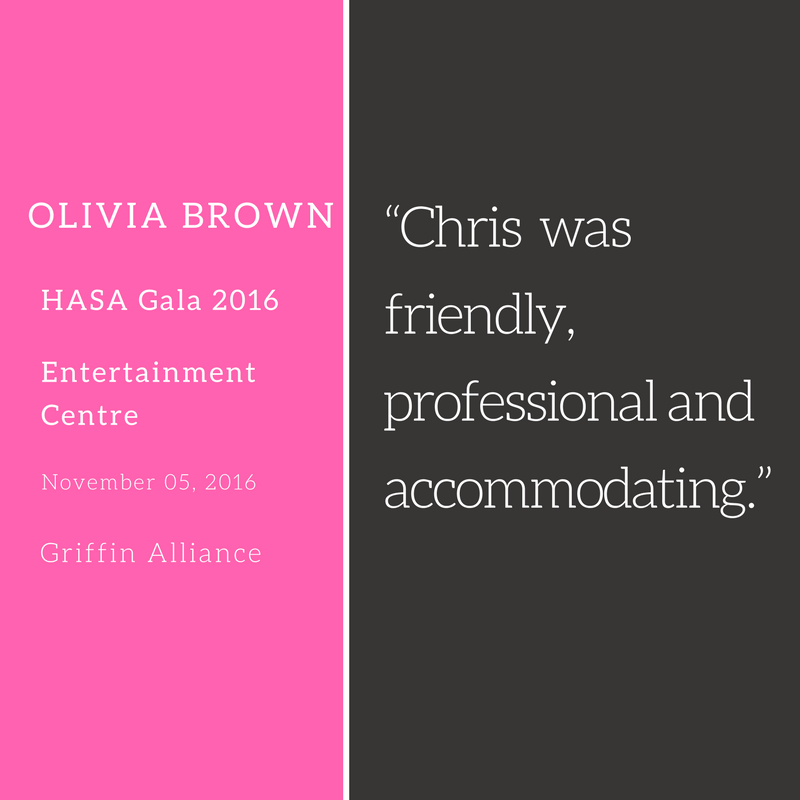 [/one_fourth_first]
[one_fourth_first]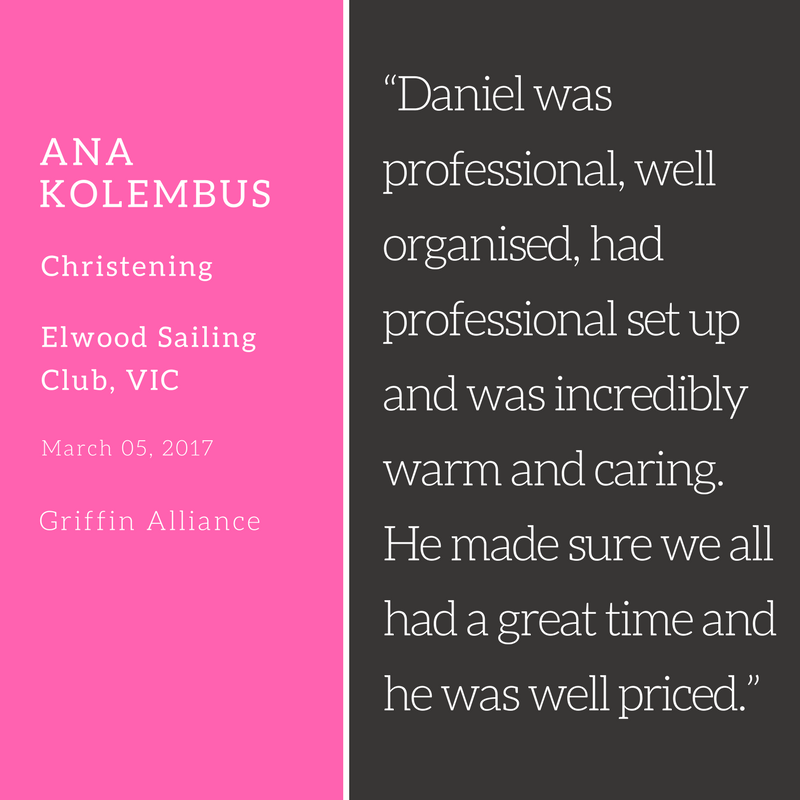 [/one_fourth_first]
[one_fourth_first]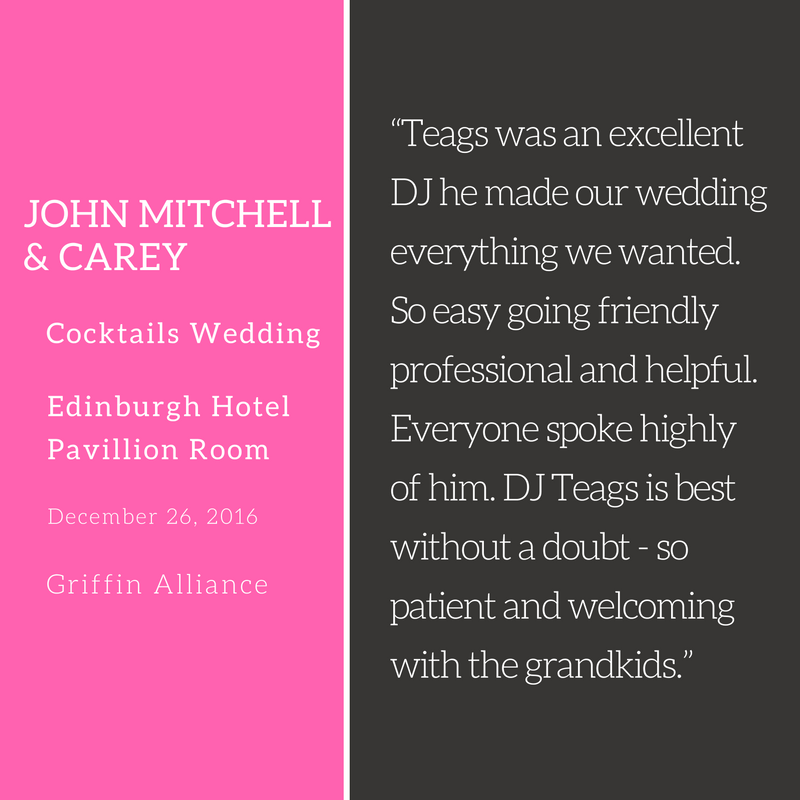 [/one_fourth_first]
[one_fourth_first]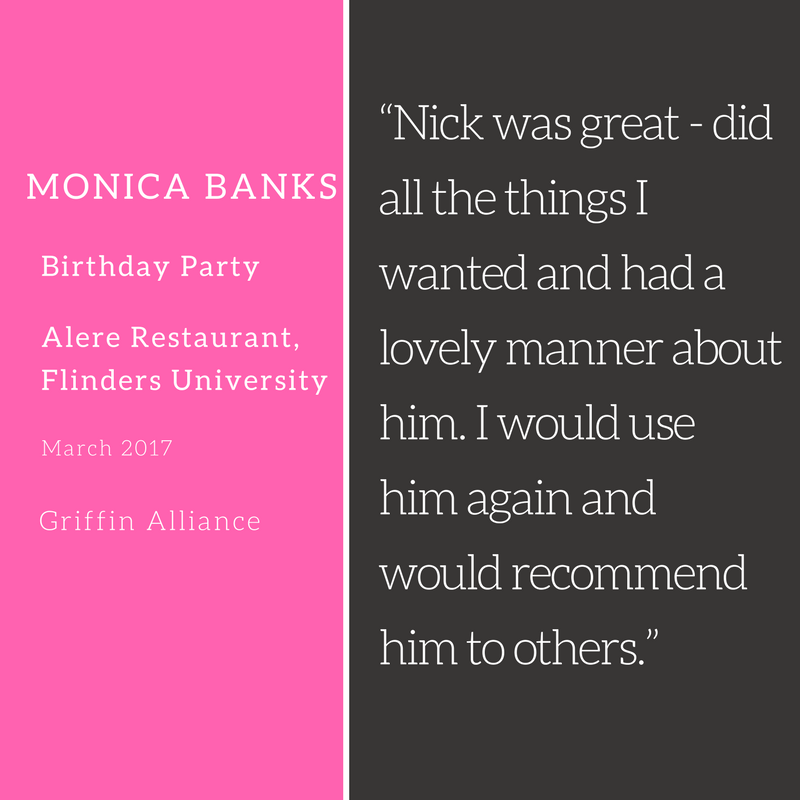 [/one_fourth_first]
[one_fourth_first]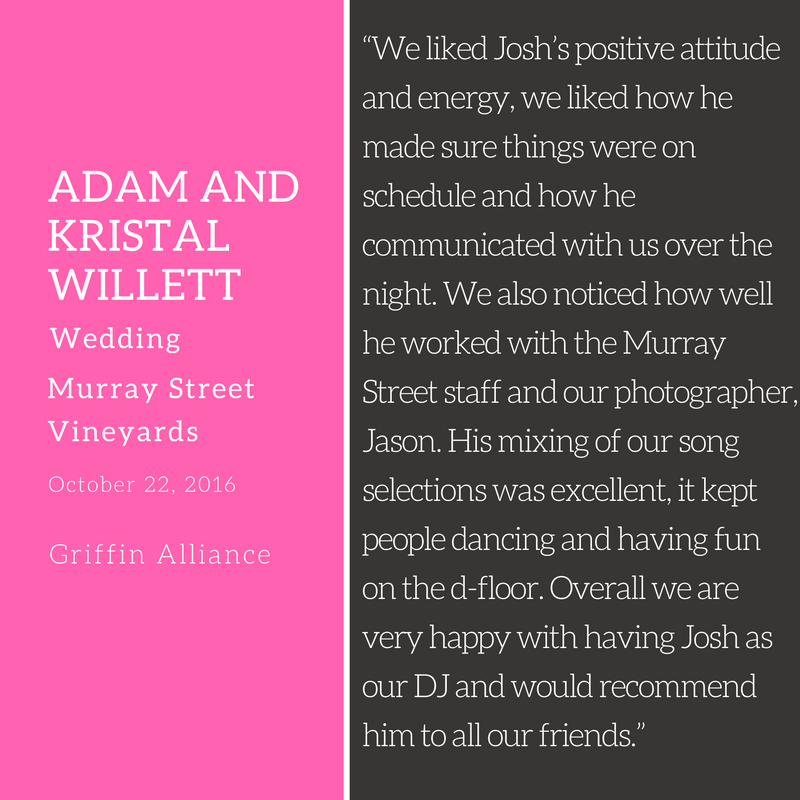 [/one_fourth_first]
[one_fourth_first]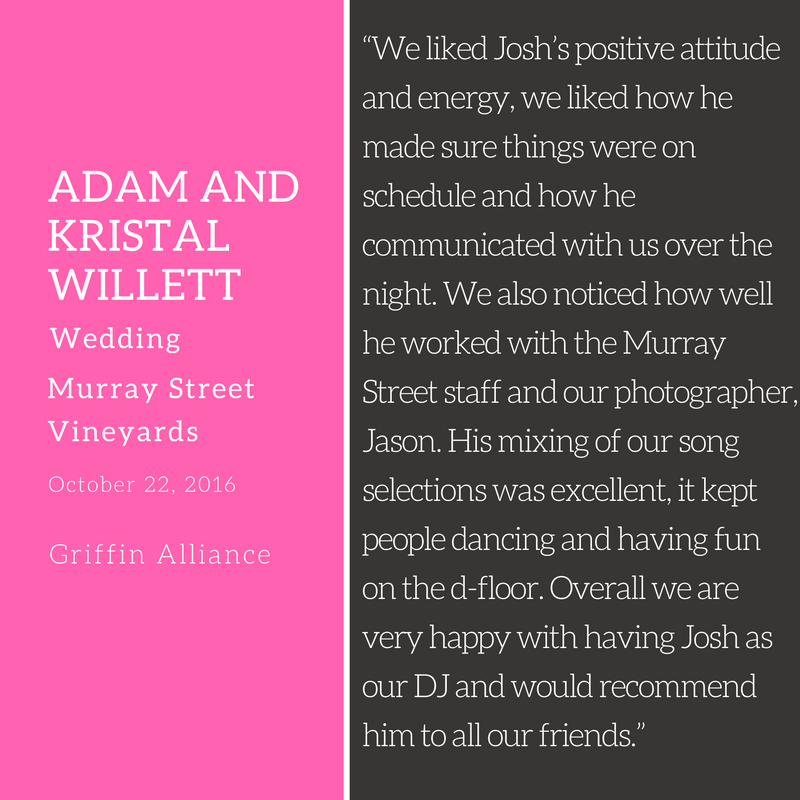 [/one_fourth_first]
[one_fourth_first]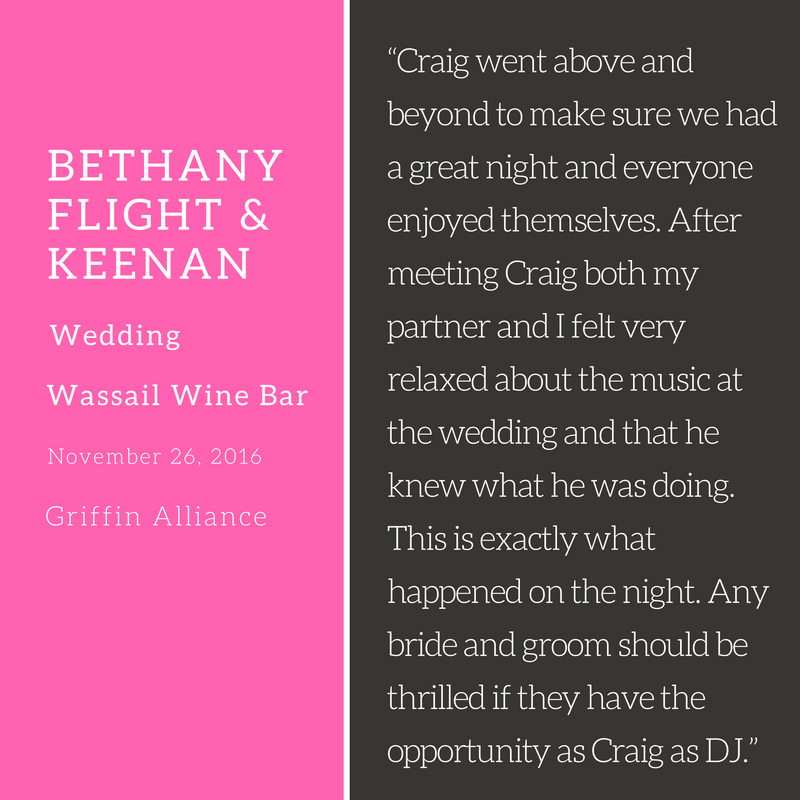 [/one_fourth_first]
[one_fourth_first]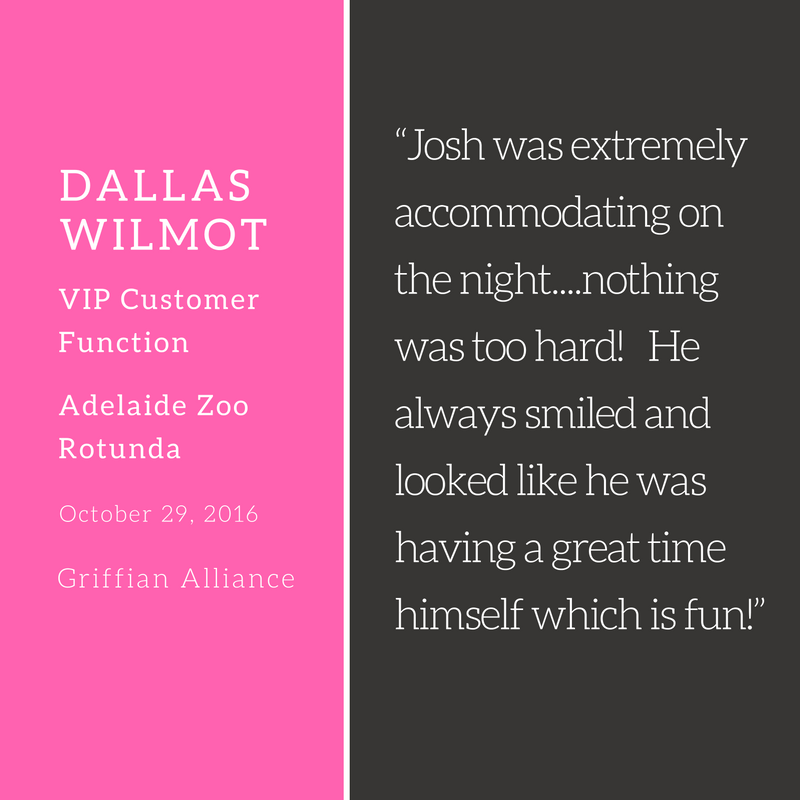 [/one_fourth_first]
[one_fourth_first]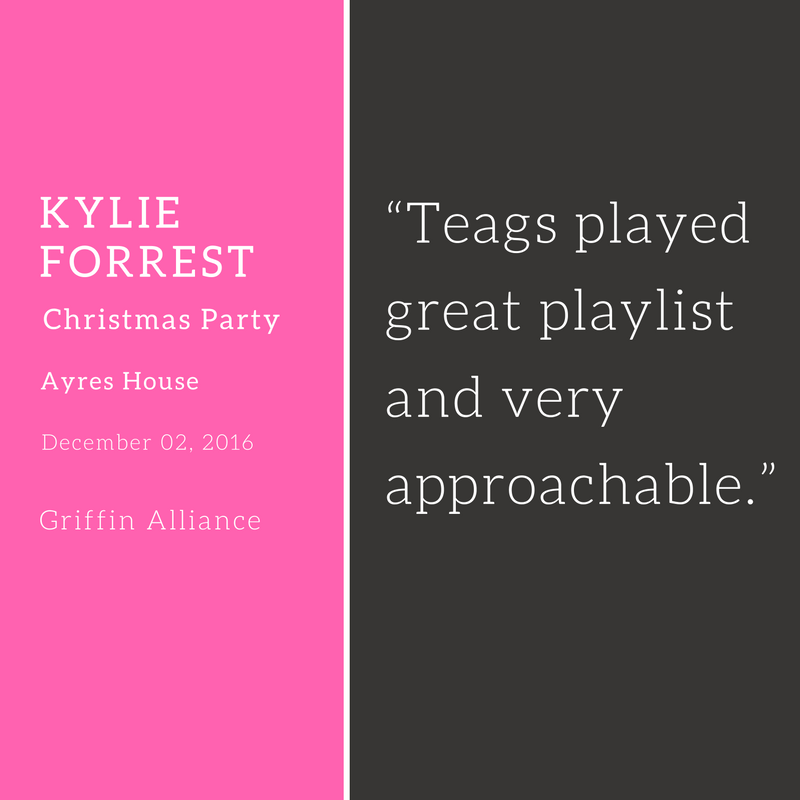 [/one_fourth_first]
[one_fourth_first]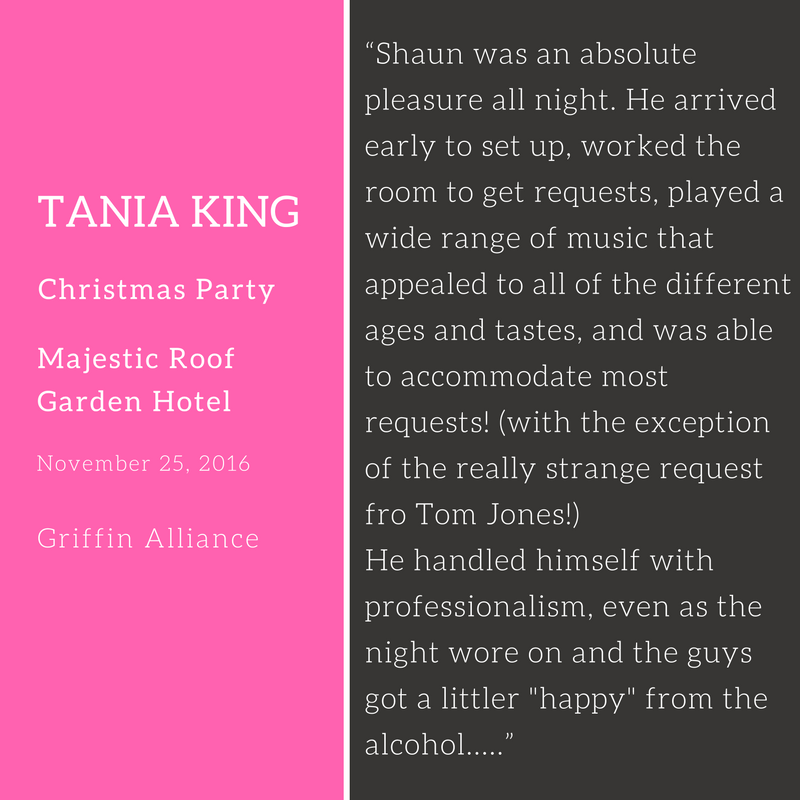 [/one_fourth_first]
---
—
Shane and I would like to sincerely express our heartfelt thanks to you and Shaun for your hard work in ensuring our day ran absolutely flawlessly. He was absolutely brilliant and if I had to do it all over again I would have Shaun there without fail! He kept me well informed throughout and really seemed to know what music would suit the mood and please the crowd. We had the most amazing day and we have people like Shaun to thank for that.
Thanks again, we could not be any happier!
Bonnie & Shane, Norwood
I wanted to let you know that we had a blast! I have passed your company's details onto some family members who are DJ hunting for their weddings. Asking other family members they have mentioned Alex was very courteous, professional and he also had a good balance between communicating with us, without being overbearing. Overall, we were very impressed and pleased with the whole night.
Thank you very much for helping us celebrate our big day. Your services will not be forgotten. :D
Roslyn and Nathan, Colonel Light Gardens
We had a GREAT night. Shaun was absolutely amazing he kept us informed on everything that was going on during the night. He would come up and let us know if we were running behind schedule by a few minutes and gave us suggestions where we could get back the time. He took all our favourite songs that we gave him and played them throughout the night, at the right time. Our appointments that we had with Shaun leading up to our wedding was very helpful and gave us great suggestions on how the night should run and helped us put together our "order of service" without his input we would have been lost. Since the wedding we have had a lot of feedback from guests commenting on how great the music was. 
To sum things up we would happily recommend your company, and especially Shaun, to all our friends and family.
Michael, Medindie
Had a great time mate, as did all of our guests. Chris was outstanding, a great balance between the songs we selected on the playlist and some others that he chose which fitted the mood of each stage of the night really well.
My wife and I are very happy with how well the music went, so thank you! The dance floor was rocking!
Tim, Golden Grove
Bart was great! Very friendly, helpful, intuitive and professional. All in all, we were very impressed, and people were commenting on it.
Also, we had an issue with the venue supplied PA system, and Bart came to the rescue, supplying us with another mic, so we could finish our speeches – we felt this was fantastic, and showed that he was really attentive, when other DJ's may not have been.
Please pass on our gratitude, as he really made the reception what it was!
Pete and Sarah, Oaklands Park
Shaun was amazing! Honestly, not one thing he could of done better. He was calm, organized, kept me updated on what was going on, and played music based on the vibe of the room.
Would recommend him any day :)
Therese, Grange
We had the most amazing night!! Bart was great!! We were so happy with him and everyone really enjoyed the music. We will definitely be recommending him to others! :)
Elise, Crafers
The night went very well! We all enjoyed the music Josh played and he was able to follow through with any last minute requests we had. The music was perfect throughout the night. We would recommend you guys to anyone if the opportunity arises.
Hau, Prospect
Thank you for Alex. He was such a nice guy and did an awesome job. Very polite and a gentleman. 
He handled everything with professionalism and I would use him again in a heart beat . He really Made our night.
Shefia, St Mary's
Last night was a huge success, thank you very much for your help! Josh was and INCREDIBLE DJ! Easy to work with, knew what he was doing, was a great sport and just very helpful! Thank you for lending him to us! I will recommend you guys to other people I work with!
Shannelle, Prospect
—
Hello Ty
I would just like to thank you for the great night you gave when being DJ out our recent wedding at Glen Ewin. As i remembered you were very good, professional and from what i saw it looked like enjoyed yourself too.
As i said there are a few weddings within my group of friends coming up and i am more than happy to recommend you. I have also had nothing but good feedback from our guests regarding your work.
Thank you again for helping with a very fun and memorable night. Also thank you for getting a particular song for Carly off of a mobile phone. It sounds like technology was eventually on your side.
Thanks
Andrew and Carly Davey
* DJ Ty Baxter*
===—
Reference Adam Livori DJ Apprentice
===—
Anna Kanter – DJ Daniel Toop
Tanya Powell – DJ Daniel Toop
Andrew & Pamela Bourke (nee Quartuccio) – DJ Daniel Toop & DJ Brenton Charnley
Malvina Filips – DJ Daniel Toop
Greg & Stephanie Fatchen – DJ Daniel Toop
Michael & Rachel Daldry (nee Degenhardt) – DJ Daniel Toop
Jeremy Pomeroy – Daniel Toop
Colm & Natania Walsh (nee Huff)
Jane Ali – DJ Daniel Toop
Belinda & Kieren Short – DJ Daniel Toop
Bianca Santic – DJ Daniel Toop
Seaford Social and Sporting Clubs – DJ Ty Baxter
Victoria:
Amanda McGrath – DJ Daniel Toop
Tracey Thomas – DJ Daniel Toop
===—
Names: Belinda and Kieran Short
Event Wedding on 15 April 2005
"We both want to thank Daniel Toop very much for the outstanding job he did at our wedding. We were quite particular with the type of music we wanted played, so supplied Dan with our CDs, and he took those and mixed some songs from his own extensive collection which fitted in very well with the music we chose. His knowledge of music is extensive, if you have particular tastes in mind, Dan is the DJ to have at your wedding! He was well dressed, punctual, and knew how to keep the party going all night! Thanks Dan"
===—
Name: Jane Ali
Event: 21st Birthday on Saturday 20/01/07
"Hi Dan,
Oh thanks, I had the best night ever, it went better than i could have expected. And the music was perfect exactly what i wanted, like even songs that i didn't mention to you but that i love came on which was great, thanks heaps, and thanks for the cd's too. Definatly be recomending you.
Jane. "
===—