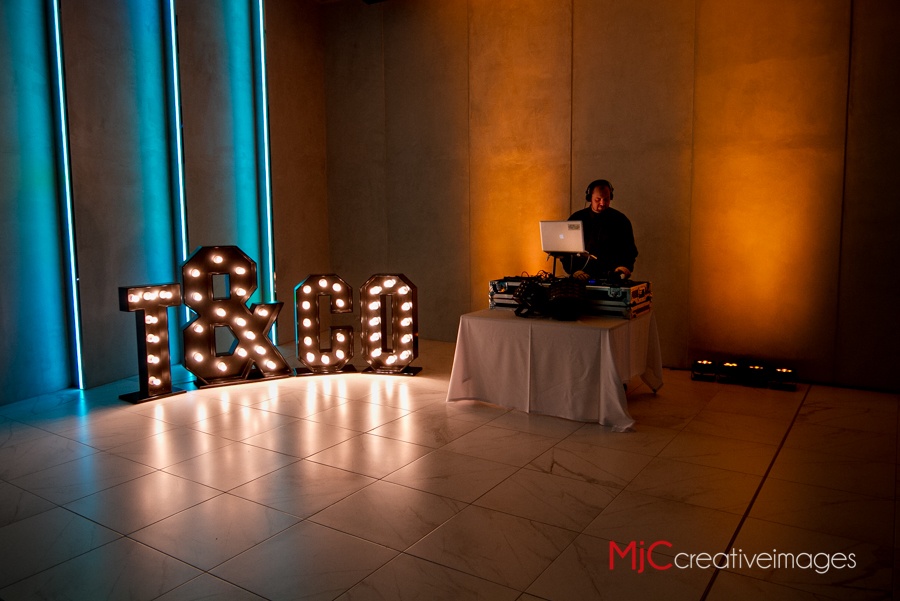 Thanks for stopping by to check us out, if you're thinking of putting on an amazing event then we would love to work with you to make it a massive success. Since 2003 I've had the opportunity to work with some of the best DJs, artists, marketers and hospitality minds and hearts in Victoria and also throughout the world.
I specialise in mashup DJ sets between different genres, using my decade and a half of full time DJing to blend all kinds of eras and genres together to keep the dance floor popping. If you want lots of dancing then I'm your DJ.
Here are some recent events I've DJ'd to give you a bit of a sample:
Steph and Brett's wedding at Vue on Halcyon: They have been together since school and wanted to have music from throughout their relationship as well as some club bangers and pop from when they went clubbing in their teens, we ended up doing a big sparkler exit at the end of the night as a farewell that was awesome (as you can see)
Dan and Jess: I met Jess as she tours International DJs around Australia and was recommended to her from a few other DJs she's friends with. Her and Dan planned their wedding before the Same Sex Marriage laws were passed and it was absolutely BRILLIANT that they were changed just in time for their celebration of love, everyone in attendance was pumped for a awesome day at Baxter Barn.
Ass you can imagine, Jess, Dan and their guests were all massive fans of music so the dancefloor went off all night!
Sarah's Birthday party at Fenix Events was given a musical theme: 70s California sounds.
Sarah and her partner travel around the world going to see their favourite bands in concert, so safe to say having great music was a need for Sarah to celebrate with all her friends. When Boney M – Rasputin is one of the biggest songs of the night, you know it's going to be a crazy party all night
Daniel Toop DJ Residencies (DJ Daniel Toop, DJ 2P & DJ Spoonylove monikers):
Current DJ Residencies
(One of our DJs covers these residencies when I DJ Private events)
Saturdays: Elephant and Wheelbarrow, Melbourne
Previous Residencies:
2007-2020
The George Hotel, South Melbourne, Fridays
Bells Hotel – Rooftop Bar, South Melbourne Fridays
Munich Brauhaus Party Fridays & Saturdays
Touche Hombre, Melbourne Hip-Hop/RnB Friday & Saturday
Sake Bar, Southbank Deep House House Fridays
Workers Club/Panama Dining Room/The Retreat Hotel, Carlton Rock/funk friday
Deakin University O'Week, O'Camp and Re-O'week (5 years)
Elephant and Wheelbarrow, City pop/RnB/Dance Friday & Saturday
Eurotrash RnB/Dance/Indie Mashup Friday
Carron Tavern 70s Soul Fridays
Bridie O'Reillys Brunswick RnB/Dance Fridays and Saturdays
Eurotrash, Melbourne Dubstep Thursdays
Veludo 60/70/80/90/00/10/dance/RnB/House Mashup Sundays
Somewhere Bar House Foam Parties
Somewhere Bar Hip Hop/RnB Thursdays
Elephant and Wheelbarrow St Kilda 80/90/00/RnB Fridays & Saturdays
Cabana Club, Melbourne 80s/90s Fridays
Alley Bar House/RnB Fridays
2003-2008
Dog & Duck Electro House/Mashup rooms Saturdays
The Skycity Casino – Balcony Bar, Adelaide Pop/Retro Fridays
The Stag 80/90/00/pop Saturdays
The Archer Retro Dance/current pop Fridays
London Tavern, Adelaide Hip Hop/Rnb/Classic House Saturdays
The Palace, Adelaide Pole-Music Thursdays
The Ramsgate Hotel, Grange Rock/Indie/Retro Sundays & Thursdays
The Seacliff Hotel, Queenscliff RnB/Dance Fridays
The Stag Hotel, Adelaide Funky House Sundays
Red Square, Adelaide RnB Thursdays
Mick O'Sheas Irish Pub, Hackham Pop/Indie Fridays and Saturdays
5UV Radio, Adelaide Radio Show
The Bar on Gouger, Adelaide, Retro/RnB/Dance/House Fridays & Saturdays
East End Exchange, Adelaide Pop/Indie ThursdaysI can furnish you my Press Kit and the national and international acts I have supported in the past if you need but I think this list gives you an idea of my breadth of experience
Daniel Toop
daniel@griffinalliance.com
0412127282