The Love Gun is a co2 cannon. It's an amazing effect when used during the peak of the night when everyone is on the dancefloor!
We bought it to use at our weddings and events because it is the only effect that doesn't create long lasting particles in the air, so it doesn't effect fire alarms like every other effect such as a smoke machine or a haze machine. The effect comes from the condensation of moisture in the air as the CO2 evaporates. The boiling temperature of CO2 is extremely high, so the effect only lasts for a second and dissipates. In the video below you can see that it CAN set off fire alarms, but it needs to be within less than a metre of the fire alarm and pointed directly at it.

Safety:
– CO2 is used in gas fire extinguishers, you will have seen them around before: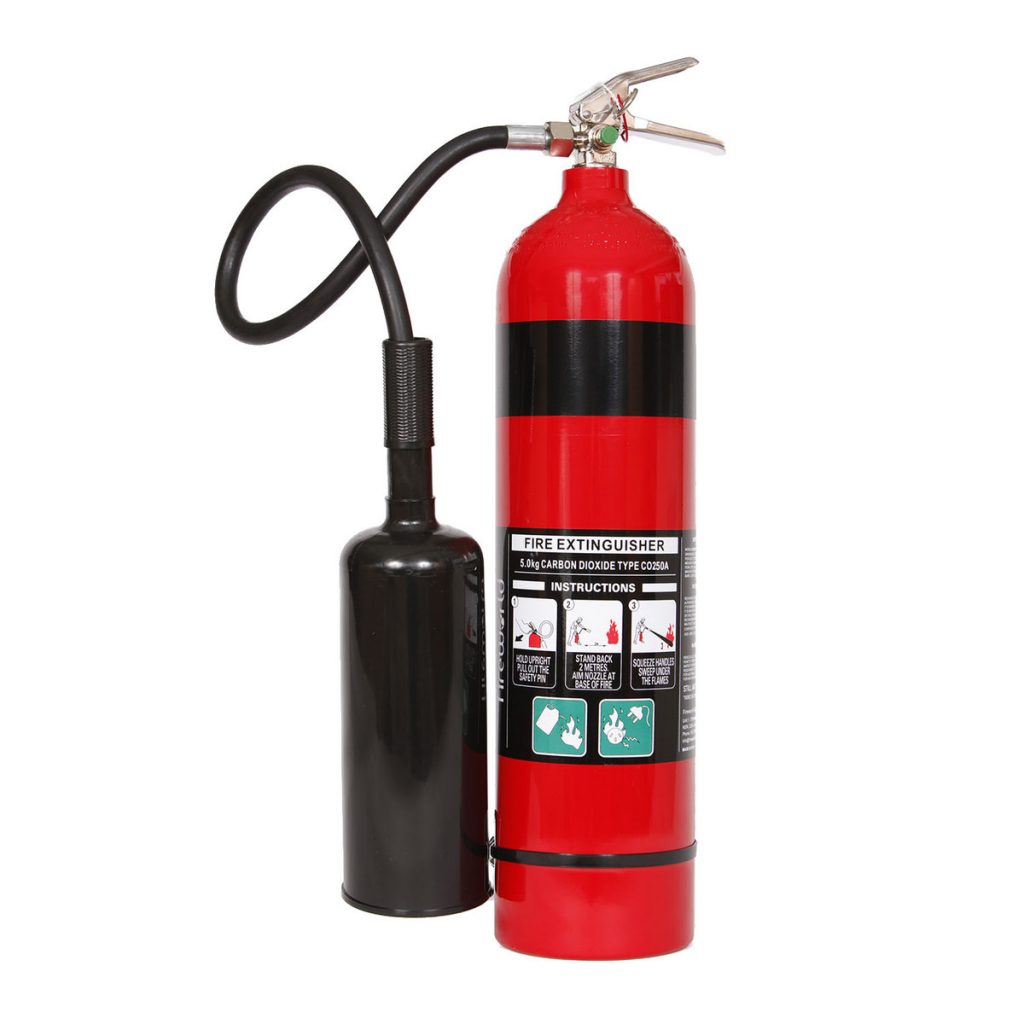 – We use CE certified equipment, the same premium equipment used at Glastonbury, Electric Love Festival and the Olympic Games. We don't use any cheap knockoff equipment where safety is concerned. You can find the data sheet HERE
– We only use Food Grade CO2 from BOC gases.
– Only trained people can use the cannon. Guests at your event will NEVER under any circumstances be able to use the Love Gun.
– We can NOT guarantee that we will use the Love Gun during your event, if we feel that there is any safety issue or it's not appropriate then we will not use it under any circumstances. Any money paid specifically for the Love Gun will be refunded within 10 business days.
– We will not use the Love Gun below 10 degrees and over 50 degrees centigrade (as a precaution we will not use when weather is forecast over 40 degrees)
– We need permission from your venue to use the Love Gun, please forward them to this page so that they can find out more about your request. CO2 cannon's are very popular in the USA and Europe but it is very new in Australia, so many venues don't know that they're totally different to
Confetti:
– In addition to the CO2 cannon you can also use it as a confetti cannon.
– We have Large size confetti that is colour stable that we can use with the Love Cannon, we only use paper confetti and not metallic film so that it is not a slipping hazard for your guests.
– We do NOT use "eco confetti" as this can ruin floors in venues.
– We do NOT use the small confetti, glitter or cheap confetti as it is not colour stable and hard for venues to clean up.
– To use confetti along with the Love Gun we require permission from your venue. Send them to this page for more information about what we use.
Watch this video from a Melbourne Wedding Industry party that we DJ'd and used the Love Gun with the addition of confetti to see the effect!