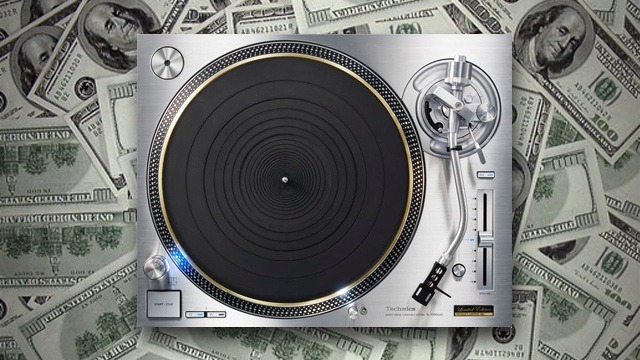 I often get asked in online wedding forums for recommendations on "reasonably priced X for my wedding" including DJ and MC services.
We don't usually give prices on the fly as we need to know all the details of the particular wedding so that we can make sure that we include everything that's needed rather than a cookie cutter approach, but I can definitely understand why people want to know rough pricing, especially when setting budgets (something I HIGHLY recommend) at the start of the planning process. Remember that you can always have money left over if you budget correctly, but if your costs blow out then it may mean you're going to be cutting back on your honeymoon spending money!
I thought I'd write up a bit of an article about general pricing for wedding DJs and MCs, this applies mainly to my base in Melbourne, Australia and is relevant to most of the regional centres around here such as Mornington Peninsula, the Yarra Valley as well as the CBD and Docklands. It also pertains to Adelaide and the surrounding winery region.
Mates Rates – Free or cheap
PROs: This is the cheapest option and is great if you have someone that is happy to do it for you
CONs: It can feel like exploitation to the person if you end up making extra requests of their time, about 2-3 times the time DJing AT the wedding is involved in "putting together" a wedding, a lot of DJs that don't normally perform at weddings don't know that, they may not have the music required if your aunty wants some ABBA and theyre used to DJing Psy-Trance. Not a problem if you're clear with what you expect up front and if they're happy with that.
If they get sick then you also need to have a backup plan as they are your friend, but other DJs will want cash to cover for them in the event they have to pull out on you. It can also suck DJing at your friend of families wedding, as much as everyone wants you to have fun, DJing well takes a lot of work and you can't just get drunk and party like you would if you were a guest, plus youre working while all your mates are on the dancefloor.
Cheap Multi-operational DJ company – $400-600
There are a few Australian DJ companies based on the high volume – low cost Wedding DJ model
PROs: Theyre cheap and they usually have backup systems in case their DJ gets sick on the day. Great option if you want an DJ and Sound System but don't want to worry about an iPod. Some of their staff are quite good, sometimes you get a bargain!
CONs: Their staff generally get poached by other companies quite quickly if they're any good DJ (since companies like ours pay 200-700% what they pay their staff). Quote often they use jukebox software instead of DJ software so that they can reduce their DJ training time from months to less than an hour. Generally they're great at playing the wedding classics but often their music library is for generic weddings. The MCing is also generally pretty generic.
Cheap solo operators – $400-800
PROs: You can find a lot of good solo DJs that are reasonably priced and great value for money, a lot work full-time day jobs and often use the cash they get for weddings to pay for their DJ gear purchases during the year. There are a lot of these available during off-peak season (winter, in Melbourne) but much less during summer season.
CONs: Check what their procedure is if they get sick or someone wants to book them for a higher price. Some DJs dont guarantee your booking and will call you to let you know that they can't service your wedding, it's important to know if that is the case when you book so that you can leave some extra budget aside in the case you need a last minute DJ to cover your wedding. Most companies like ours charge extra for last-minute bookings as it adds a lot of extra work for us to make it happen.
Expensive Multioperational DJ Company – $700-2000
PROs: Their reputation is important as people are booking based on trust, value and reputation and NOT price. They usually pay the best and so can attract the best talent. They usually have backup systems, infrastructure and staffing in case of sickness and equipment failure.
CONs: They're more expensive. Some companies are run by sales people purporting to be DJs but have no experience DJing themselves. The way to check this is to just Google the owners of the business and see if they've ever had any press as a DJ, check their photos and you can even do background checks to see if they've been bankrupt before. That's why me and David put our personal numbers on the website, because we know that trust is important and we love talking to brides about DJs and MC stuff!
Expensive solo DJ company – $800-3000
PROs: They're usually the TOP DJs in the field and like to control the process of working wth their clients, quite often they work full time as a DJ and MC for weddings. They have thousands of hours of experience.
CONs: They get booked out, sometimes years in advance. If they get sick then they usually have a network of great DJs that they can replace themselves with, but it may not be the same "style" as them that you may have had your heart set on.