Meet our wedding master of this week, Matt Bradshaw.
Matt Bradshaw is a singer-songwriter producer-performer now living in Melbourne, Australia.
Over the last sixteen years, he has played literally thousands of shows spanning China, the UAE, SE Asia, Europe, the USA and Australia.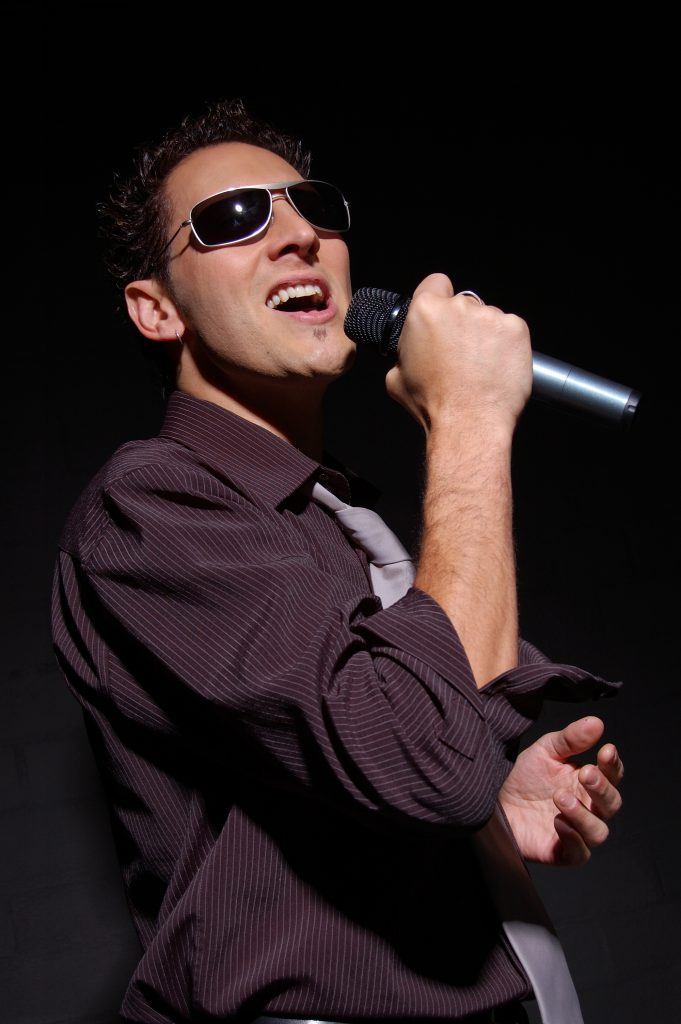 In the studio, Matt has ten CD releases to his credit both as a solo artists and with other acts (including two international releases), he has a publishing contract with Sony Asia for songs written in Mandarin, and as a live performer, has appeared on television and stage as a lead and backing vocalist, guitarist, keyboard player, bass player and actor.
He has written film scores ["RockStar", for Tropfest] and TV show themes ["Get Ace", a cartoon show with worldwide syndication, just entering its second season], he has worked with a number ex-Australian Idol performers [Dan O'Connor, Matt Chadwick, Guy Sebastian, Ricki-Lee] following their TV appearances, he is currently the Musical Director for Dracula's Theatre Restaurants [ongoing for more than a decade] and performs live some six-to-eight (or more!) times a week, and in April he completed the orchestrations for an Arena Spectacular version of the movie Hairspray, starring Simon Burke, Christine Anu and Tim Campbell. All this in addition his regular touring commitments, corporate events and of course, weddings.
Matt has worked with and/or as support act for: John Foreman, KISS, Guy Sebastian, Collective Soul, Ricki-Lee, America, Mark Seymour, UB40, Daryl Braithwaite, BoneyM, Jon Stevens, James Brown, Matt Hetherington, Limahl, INXS, Creed and Human Nature to name but a few.
Of all the events of which Matt is a part, weddings are his favourite, and to get to be a fundamental part of a couple's most special of days is an honour he doesn't take lightly. The planning of a wedding can be a high-pressure affair, but with his personable style, attention to detail and wealth of experience, you can be assured that once you've enlisted Matt's services, there is nothing you need worry about. Except perhaps your speeches. :-)
"Hi Matt, thanks so much again for helping make our day so very special. Leanne and I had a great day and the feedback we have had has been amazing including how much everyone enjoyed your music. The day turned out exactly as we had hoped and if were to it again we would not change a thing. Awesome job thanks!" – Leanne and Peter Van Summeren – wedding @ Patterson River Country Club 2016.
"We are so excited that you guys have gone to such great lengths to get here. We really really appreciate it so much. Thank you so much, you absolutely made our night." – Lauren and Nick Avery – wedding @ St Helens, Tasmania 2016.
Check out his Agency at: Space Between Notes
Check out his website at: Matt Bradshaw
Find him on Facebook at: MattyBBradshaw
Email: management@mattbradshaw.com
Podcast: Play in new window | Download
Subscribe: Apple Podcasts | RSS