Hey David Bartholomeusz from Griffin Alliance DJs here.  I'm just showing you the area for the ceremony at Longview Winery.  Really, really awesome here.  As you can see out over here, lots of socializing out over the vineyard, absolutely beautiful.  There's a bar up there.  And this is a beautiful big tree here which I wouldn't normally make a fuss over a tree but it's just this beautiful, a striking distance.  So, if you want a real country to your wedding plus elegance, certainly for your ceremony, that's how you walk down the aisle.
Hey, how are you going?  Dave Bartholomeusz here from Griffin Alliance DJs.  I just thought I'd show you a little bit about Longview Winery, just the pros and cons of this venue.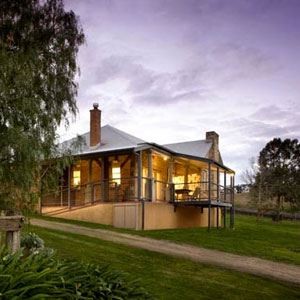 So, as you can see, really, really beautiful and I think it was really, really hard to set things up. Probably the biggest pro of this venue I think is it got a huge amount of country character.  So you can basically do the venue up as nice as you want but it doesn't have to be ostentatious.  So, you can get a real feel of elegance but without a huge amount of ostentatiousness I guess.  I really want to show you the outside area but it's windy today.  It's not usually super windy up here so that's a bit of a surprise but it's a beautiful balcony up here and then stretching out to the lawns.  I'll put some pictures of the lawn areas set up for the ceremony, as you can see that. Beautiful venue, it's very well worth checking it out if you're thinking of getting married up here. David Bartholomeusz from Griffin Alliance DJs at Longview Winery.  If you want to know about it then give me a call on your domino and tell you what I know.